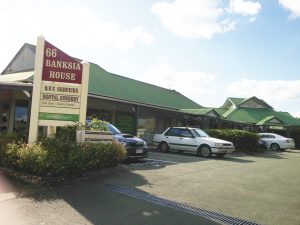 Banksia House Dental Surgery is the longest operating, independent, locally owned Dental Practice in Maleny.  Our shortest serving dentist has been with us for 27 years, so you can rest assured of seeing a familiar face every time you visit.
We are pleased to say we are going strong through these interesting times.  Rest assured we are here to look after you during the current Covid-19 crisis.
We take great pride in our central philosophy of been a "patient-based practice".  Simply put, this means that every decision we make is about our patients' best interests. If we wouldn't recommend it for our father/wife/child, we wouldn't recommend it for you.
Patient satisfaction on every level. From been greeted like an old friend at reception, making you a cuppa if we need to keep you waiting, to checking up on you post-operatively, your satisfaction is central to our thinking.  At the end of the day, it's all about you.
Many dental patients are becoming disillusioned with the "supermarket" mentality of many corporate dental groups.  As an independent practice Banksia House Dental Surgery is here to take care of your dental needs, as opposed to the financial needs of "head office".
We are not contracted to any Private Health Insurers (PHI's).  We firmly believe that decisions regarding your dental needs should be made by you in consultation with your dentist, not by your PHI.
Friendly, down to earth, highly trained staffers are here to ensure that your every need is catered for, and every dental query answered.  We insist all our staff gain a tertiary qualification in the dental field.  Our chosen training organization is the ADAQ. http://www.adaq.com.au/training/index.htm
WHAT WE OFFER:
Free consultations
Same day and after hours emergency repairs
Full and partial dentures
Comfortable flexible dentures
Health fund and DVA rebates
10% senior discounts
Mouthguards and more
Visit our Dentures and Mouthguards pages for more information about our services.