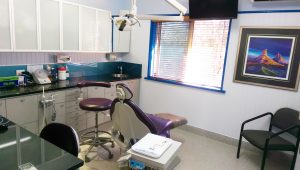 OFFICE HOURS:
Monday: 8.30-4.00
Tuesday: 8.30-4.00
Wednesday: 8.30-4.00
Thursday: 8.30-4.00
Friday: 8.30-4.00
While Level 1 government restrictions are still in place for the dental industry, we are absolutely in the position to take care of your dental needs. We have put in place some extra precautions to keep both you and the BHDS family safe during these interesting times.  If you are happy to use some hand sanitizer and have your temperature recorded when you arrive, then we are very happy to see you.  In the meanwhile, if you have any concerns, just need some reassurance, or if your inner hermit just needs to have a chat, feel free to give us a call.
Late afternoon & Saturday morning appointments are available on some days (by prior arrangement) and opening hours may change without notice.
Medical History Form
If you are a new patient, you can download a copy of our Patient Medical History Form, complete it at home, and bring it with you.  Please be as accurate as possible when filling out your information (especially regarding any medications or adverse reactions).  This allows us to take care of your dental needs in the safest environment possible.  We can also help you take care of any special needs you may have.
Appointments
Appointments will vary in length depending on what you may need from us.  Your initial Examination would generally take around 30 minutes, after which, we will be able to discuss with you any other appointments you may need, and how long they will take.
If you are unable to attend an appointment, please give us at least 24hours notice of cancellation.  This is a courtesy to our other patients so we can offer your appointment to someone who may be in desperate need.
We offer standby appointments if you are able to attend at short notice.
Failure to attend an appointment, or cancelling your appointment on the day, may incur a fee of $140 per hour.  This fee is to cover the cost of excess staffing and lost materials due to unnecessary set-up.
Payment Options
Banksia House Dental Surgery does not issue accounts.  Full payment is due at the time of treatment.
We are linked to the HICAPS system for holders of Private Health Insurance (for example Medibank Private or BUPA).  This allows you to claim your Private Health Insurance refund at the surgery.  This service also means you only need to make a gap payment. To allow us to offer this service to you, please ensure you bring your Private Health Insurance card with you to each appointment.
We are also more than happy to give you all the information you require to find out what refund you can expect from your Private Health Insurance.  This allows you to budget more accurately for your treatment, and may also effect the timing of your course of treatment.
For your convenience we accept  EFTPOS, Visa, MasterCard, AMEX, Personal cheques and cash payments.
If you have any queries regarding the cost of your treatment, please do not hesitate to ask for any necessary clarification from one of our lovely staff prior to accepting treatment.
Emergencies
We understand how unforgiving dental pain can be.  With that in mind, we will always endeavor to see anyone with severe dental pain, swelling or trauma on the same day.  For broken teeth and lost fillings, the next available appointment will be offered.  Standby appointments often become available on the day if you are able to attend at short notice.
For dental emergencies on the weekends or Public Holidays, phone the ADA on-call emergency dentist on 0418 989 944.  Please note, a call-out fee will apply, and you will need to travel to the surgery of the on-call dentist.
Infection Control
We pride ourselves on strictly adhering to the very latest in Industry Standards for Infection Control.  Our staff are highly trained in, and strictly adhere to, our comprehensive Infection Control Protocols.
Disabled Access
Banksia House Dental Surgery is on ground level, with off street and ambulance parking.  The surgery has been especially designed to be able to accommodate wheelchairs and ambulance stretchers.
Please let us know when you call for your appointment if you require wheelchair or ambulance transfers.
Anti-Discrimination
Our surgery operates within a strict anti-discrimination policy.
Courtesy
You will always be treated with the utmost courtesy by all our friendly staff.  We simply ask that you do the same.
Our staff are entitled to feel safe in their work environment. Abuse of staff or dentists, in any form, will not be tolerated.
Veterans Affairs
In recognition and gratitude of their valuable service, we happily provide no cost treatment to holders of Gold Department of Veterans Affairs cards. Annual limits and conditions apply in line with departmental guidelines.
Some dental treatment may also be covered under DVA White Cards.  You will need to check if you are eligible prior to your appointment.
Child Dental Benefit Schedule
As of January 1, 2014, the Federal Government has introduced the CDBS – Child Dental Benefit Schedule.  This means tested scheme allows parents of 2 to 17 year olds to access $1000 in dental care for their children over two calendar years.
Many dental surgeries are charging a gap for treatment under the CDBS.  We have however, made the decision, in order to make dental treatment more accessible to families, to BULK BILL eligible treatments.
The government started sending out letters to eligible families during the first six months of 2014.  As a guideline, if you receive Family Tax Benefit A, you could well be eligible to access the scheme.
Should you receive a letter informing you of your eligibility, please inform us when you make your appointment so we can make the necessary arrangements prior to your visit.
PLEASE NOTE – a parent or guardian MUST ATTEND appointments with the eligible child.
Not every aspect of your child's dental treatment can be carried out under the schedule, limits apply, and there may be a gap to pay should your child require treatment not covered under the schedule.
For further information, please follow this link…
http://www.humanservices.gov.au/customer/services/medicare/child-dental-benefits-schedule
Sunshine Coast Oral Health
Dr Martin Webb is an authorized Service Provider for General Treatment & Emergency vouchers issued by Public Oral Health Units on the Sunshine Coast.  You will need to attend the Public Oral Health Unit (1300 300 850) in order to be assessed and issued with the relevant voucher if you meet the necessary criteria, prior to attending our surgery.
Limits and conditions apply in line with departmental guidelines. For information on eligibility requirements to attend a Public Oral Health Unit, click here http://www.health.qld.gov.au/oralhealth/services/adult.asp
NCACCH
We accept patients under referral from the North Coast Aboriginal Corporation for Community Health.  You will need to speak to a NCACCH referrer (07 5443 3599) in order to be assessed and issued with the relevant referral if you meet the necessary criteria, prior to making an appointment with our surgery.
Limits and conditions apply in line with corporation guidelines. http://ncacch.org.au/our-services/allied-health/