Frequently Asked Questions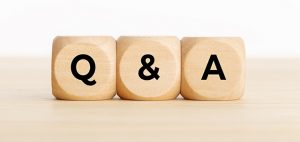 These are just a few of the most common question we are asked every day.  If ever you have any queries, please don't hesitate to ask… There is no such thing as a silly question.
For more fantastic information, visit this link to the ADA (Australian Dental Information) website.  It is a wealth of information. http://www.ada.org.au/faqs/default.aspx
Do I get a choice of what kind of filling material is used?
Of course. At the end of the day, it is your mouth, your money, your choice. We have a wide range of filling materials available, with different strengths & weaknesses. It is our job to make sure you are aware of the "pros & cons" associated with the different materials (so you can make an informed choice).
I hate needles, and want to avoid them if I can. Will I always need a needle for my dental treatment?
Not necessarily.  Many patients prefer to have some types of treatment without an anesthetic.  It is sometimes possible to undertake treatment without the need for an injection.  It does of course depend on the treatment required, and how sensitive your teeth are.  If you would prefer to try without, ask if it is a possibility, and Martin will let you know.
I have an infected tooth. Do I need to take a course of antibiotics before I come to the dentist?
No.  If you have an infection, the sooner you seek dental treatment, the better.  People often underestimate how serious dental infection can become. If required, as part of your treatment, we can prescribe Antibiotics for you.
What can I be doing at home to minimize my dental costs?
Brush your teeth twice a day with fluoride toothpaste, and a soft toothbrush (manual or electric).
Floss daily to clean the surfaces between your teeth, which are impossible to reach with a brush.
Use a good quality mouthwash once a day (preferably one that contains essential oils).
Avoid sugary, sticky snacks and drinks, especially between meals.  This, unfortunately, includes dried fruits.  If you want something sweet, have it after a meal, then brush your teeth.
Don't put off going for a check-up. It's important to have regular check-ups. Detecting problems early can mean they're easier (and often less expensive) to treat. If problems are not treated, they may lead to damage that is harder, or even impossible, to fix.
Are you a 'preferred provider' with my health fund?
The term "Preferred Provider" is misleading at best.  It simply means that the provider (dentist) has agreed to only receive a refund amount, on a limited number of services from the Private Health Insurer (PHI) they have signed a contract with.  It has absolutely no reflection on their prowess as a dentist.  There have been numerous cases where this arrangement has in fact led to over-servicing.
Banksia House Dental Surgery is a proudly independent surgery.  We strongly believe that you paying health insurance should mean that you have YOUR CHOICE OF PROVIDER.  This should never be dictated to you by your PHI.
If you were having a knee replacement, you would want to choose your surgeon.  Why should choosing which dentist you attend be any different?
We believe an integral part of maintaining our independence, as well as your choice of, and the timing of services we provide to you, is not burdening ourselves with Private Health Insurers' contracts.
What do I need to bring when I come to the surgery?
Any recent dental x-rays you may have.
A list of your current medications.
Your reading glasses (if needed), as you will need to fill out a Medical History Form.
Your membership card for your private health insurer (if any).
Your Veterans Affairs card (if covered).
Any other relevant correspondence (letters from Orthodontists, Periodontists etc)
Your Voucher (if attending on referral from Sunshine Coast Oral Health).
I am concerned about the amount of radiation I would get from having x-rays taken. Should I be concerned, and why are they necessary?
We made the decision many years ago to invest in a Digital X-ray system.  This provides instant, high quality images, with up to 90% less radiation than traditional film X-rays.  That equates to around one day of normal background radiation exposure.
Dental x-rays are taken to check for cavities between teeth or under existing fillings, fractures to the roots, infections around teeth or in the jaw, and loss of the bone supporting the teeth.  Martin is very clever, but unfortunately, he doesn't have x-ray vision.  Sometimes to get the "full picture" x-rays are a necessary tool.
Are electric toothbrushes really better than the manual type?
Manual brushes, when used perfectly, do a sterling job of removing plaque, especially when used in conjunction with flossing and mouthwashing.  Unfortunately, very few people have a perfect brushing technique.  Where electric toothbrushes really outshine manual brushes, is that they are not technique sensitive.  If you can get the electric brush onto the tooth surface, it will then do most of the work for you.  We would still recommend using floss and mouthwash in order to clean the surfaces between the teeth, and to reduce the overall number of decay causing bacteria in the mouth.
How old should my kids be before I can let them brush their own teeth?
Every kid is different.  Having said that, very few kids have the manual dexterity to have a high quality brushing technique before they reach the age of ten.  We are not suggesting that you don't let them brush their own teeth, but certainly a high level of supervision during their brushing is a great idea.  An ideal way would be 1 minute for them, 1 minute for Mum or Dad.  Don't be afraid to get your kids flossing early.  Much of the decay we see in baby teeth, is in the areas between the teeth.  There are some excellent mouthwashes for kids as well.
Brushing should start as soon as the first baby tooth erupts.  This can be as simple as wrapping the tip of your finger in a soft piece of damp flannel, and wiping the surface of the teeth.  As the child gets older, there is an excellent range of brushes specifically designed for the different stages of eruption. Electric toothbrushes are also an excellent idea for kids, as they are not dependent on technique to be effective.  We sell a range of high quality kids and adults brushes at wholesale prices through the surgery.
How often should I be having a check-up?
The time between check-ups can vary from four months to two years depending on how healthy your teeth and gums are, and your risk of future problems.  If you are particularly prone to decay, or need lots of professional cleaning, Martin may recommend every four months.  If you have perfect Oral Hygiene, never need professional cleaning, and don't have any fillings, twelve months would be fine.  If your wear full dentures, every two years would be ideal.
I don't have any teeth left, and have worn dentures for years. Should I still go to the dentist?
Yes.  Strange as this may seem, a dental checkup every two years is a very wise choice.  Dentures are essentially a foreign object, and can cause irritation.  It is a very good idea to check the effect they may be having on your tongue, palate, gums and cheeks.  We would also check for any sign of oral pathology or cancer.
How much would a filling cost?
If only there were an easy answer to this question.  The cost of a filling is dependent on many factors.  What kind of material is to be used? How large is the filling? How complex is the filling? Is a corner of the tooth involved? Is it on a front tooth or a back tooth? How many fillings are to be completed on a given appointment?
By far the safest way to get an accurate cost for your treatment is to book an examination or consultation.  After we have seen you in the surgery, assessed and discussed your dental needs, we will be able to give you an accurate idea of the costs involved.