Practice Owner & Principal Dentist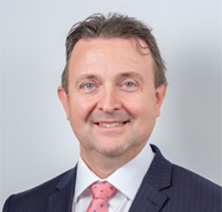 Loves his work, and it shows!
Martin was born and raised in Toowoomba.  Graduating with Honours from the University of Queensland in 1990, Martin has practiced dentistry in Maleny since 1992.
A strong interest in the politics of Dentistry has been evident through Martins' career. This resulted in his induction as Australian Dental Association Queensland State President in 2007. He was one of the youngest ever Presidents at the time.
In 2013, Martin was awarded a Fellowship of the International College of Dentists.  This is a peer nominated recognition in light of his service to dentistry. http://www.icd.org/ .
Martin was elected as a Queensland representative for the ADA Federal Council in July 2014.  He also sits on the ADAQ Council and Executive.
In 2016, he was awarded the Distinguished Service Award by the ADAQ.  Only 19 individuals in Queensland's history have been awarded this honour.
In November 2018, he was elected onto the Federal Executive Board of the ADA.
In 2019, he has been awarded Fellowships into the Pierre Fauchard Academy and the Academy of Dentistry International.
Martin is one of those truly lucky souls who, even 29 years in, still loves what he does.  He approaches his work with enthusiasm and care.
A Practice Treatment Philosophy was devised by Martin very early in his career. It simply states "If I wouldn't recommend this to my father/wife/child I wouldn't recommend it to my patients". This adds crystalline clarity to  Martins' treatment recommendations.  If he doesn't believe a treatment option is viable for you, he will tell you in no uncertain terms.
In between his long list of ADAQ & ADA commitments, Martin loves spending time in the great outdoors (preferably on, in, or near the water), and going for "Dad of the year" with his 5 kids!