Distinguished Service Award – ADAQ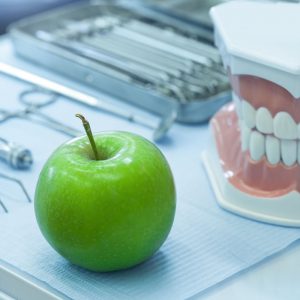 We are absolutely thrilled to announce, that, as of early July 2017, we will be offering removable prosthdontic services from our Maleny surgery.
Mr Aaron Pryor of Denture Care Caloundra http://www.denturecarecaloundra.com.au/ will be joining us through his new enterprise Denture Care Maleny.
Aaron will be offering a full range of removable prosthodontics services through our premises.  Everything from a simple repair to your existing dentures, to state of the art Valplast and cobalt chrome dentures.  Denture Care Maleny also offers mouthguards for your budding footy player, nocturnal splints for the grinders among us, and orthodontic retainers.
At the moment, patients have to travel to the Sunshine Coast to access quality prosthodontic services.  This can be a daunting prospect, especially for some of our more senior patients.  When you consider that achieving quality outcomes often involves multiple visits, it really can be outside some patients physical abilities.  This is before you consider the financial implications.  With Aaron working from our premises two days a week, all these logistical problems fade away.
Denture Care Maleny will offer a free initial consultation and a 10% discount for seniors. They are registered to claim on your Private Health Insurance through HICAPS.  Aaron happily treats Veterans Affairs Gold Card holders.
We are most excited about the new joint venture because Banksia House Dental Surgery and Denture Care Maleny share the same core philosophy.  It really is all about our patients well being.
Please contact us if you would like to see Aaron for an no obligation free consultation.
ABOUT AARON
Aaron is an absolutely lovely bloke.  Loving a good chat, he is fantastic at putting his patients at ease.  He just also happens to be a fully qualified dental prosthetist with over 10 years' experience in the dental industry. Aaron has a strong dental background with his father David being a well respected dental technician on the Sunshine Coast for over 30 years.
Each patient is treated with the same level of enthusiasm and respect in order to create them the most comfortable and pleasing set of dentures that they have ever worn.
Aaron was born and raised on the Sunshine Coast and is married with two gorgeous kids. When he is not at work, he can be found spending time with his family and friends.  He loves camping or taking Lexi for a walk on the beach (that's his dog… not his wife!).