Distinguished Service Award – ADAQ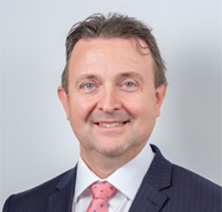 Well it's been a little while since I've updated you all on the going's on at BHDS.  My apologies…
One item of big news, is that our very own Dr Martin Webb has now been elected onto the Federal Executive Board of the ADA. This places him among the top 5 dentists chosen to represent the profession in Australia.
Quite amazing to think that a humble dentist from a little solo practice in the tiny town of Maleny has gained enough recognition among his colleagues to be trusted with the responsibility that comes along with this position.
This new position places Martin among some very esteemed company at the coalface of Australian Dentistry. He is feeling extremely humbled and excited at been able to have a hand in steering the profession that has given him so much over the years.
From helping to shape legislation, to offering advice to fellow members of the ADA, Martin is having a ball working at this political level of dentistry. Part of this role involves representing Australian dentists at International dental meetings.
Taking time away from the practice to attend to his ADA duties, is adding to Martin's resolve to ensure his time at the practice is spent taking the best possible care of his patients. No better way to stay grounded. Just wishing there were a few more hours in the day!